A gentle and sensory introduction to weaving using simple techniques suitable for all ages and abilities. I'm very happy for the workshops to become a safe and fun space for everyone and project ideas can be adapted for small hands.
Using a variety of coloured and natural fibres, immerse yourself in the pleasure of weaving a little pouch or a wallhanging.
The workshops will be running Tuesdays through June from 10am for 2 hours at The Folkestone Bookshop
Materials will be provided and I am offering the workshops at an introductory £10 per person. My aim is to create a space for ongoing workshops exploring different aspects of textile art responding to the interests of the group.
Spaces are limited so please book to ensure a place by emailing me dawsonroadstudio@gmail.com or messaging me on social media.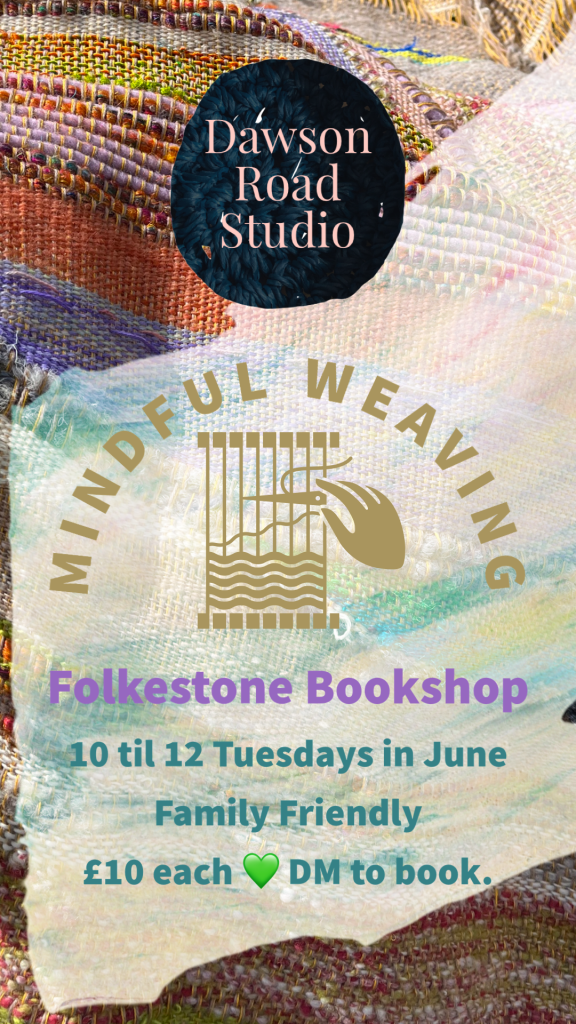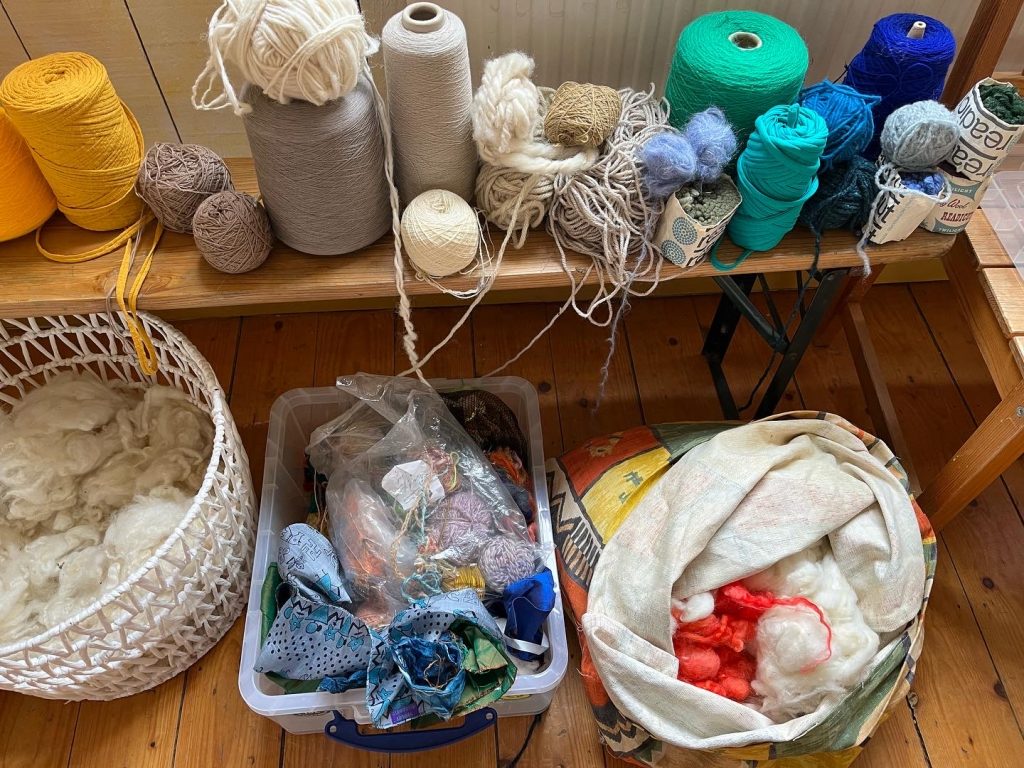 I will bring a rainbow of yarns, from charity shop finds and gifted wool, to fleece and handspun and dyed treasures. I enjoy the sensory pleasure of yarn, and encourage a playful approach to making.